School Management Committee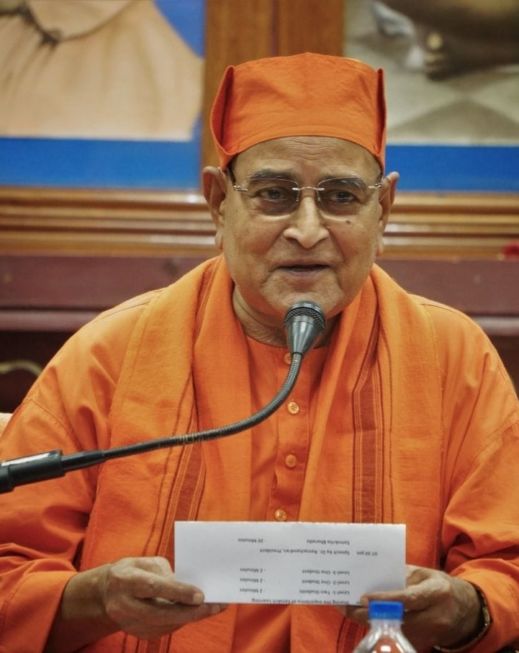 Man-making in our system of education means making a man grow to perfection by developing the whole of his personality.
Education involves not just imparting academics but also culture, life skills, spirituality etc. It brings out the best in students, makes them earn their livelihood, and become good citizens of the country. Not only the students but teachers and others involved in this great service also benefit from this education.
With this view in mind, Sri Ramakrishna Math Vivekananda Centenary Girls' Higher Secondary School was started and it is striving towards overall development of the students. The latest advancements in teaching resources and techniques are being adopted. The teachers are striving to get better results year after year. I congratulate all the teachers for bringing out the best of talents in the students. I hope in this academic year there will be a fresh flow of strength and energy in the students as well as the teachers. I have faith that the students will create new records in the academic history of the school.

On this auspicious occasion of the beginning of the new academic year 2020-2021, I invoke the blessings of Sri Ramakrishna, The Holy Mother Sri Sarada Devi, and Swamiji and that of Swami Ramakrishnanandaji, the founder of the school, on the students and the teachers, parents and well-wishers who help us in running the institution successfully.

Swami Gautamananda,
Adhyaksha.
The School Management Committee has been formed since starting of the school. Now currently, Swami Gautamanandaji Maharaj leading us in the process of developments in the school with his blessings and guidance.
Hence it has been successfully running with many schemes and improvements in place. Many resolutions were achieved with the help of the ideas and suggestions of the committee members. Committee Meetings are held every three months in which the school activities are reviewed and upgraded consistently.
| | |
| --- | --- |
|  Swami Gautamananda |  Adhyaksha |
|  Swami Dharmishtananda |   Treasurer |
|  Swami Shashishikhananda |  Secretary |
|  Sri. P. Venugopal |  Member |
|  Mrs. Bragada Member |  Member |
|  Mrs. R. Sethubai Member |  Member |
|  Smt. Y. Sivakamasundari |  Headmistress |
|  Smt. S. Saraswathy |   Asst. Headmistress |
|  Smt. G. Shanthakumari |  Member Teacher |
|  Smt. V. Santhini |  Member Teacher |
|  Smt. K. Vimala |  Member (Jr. Asst.) |