The vision and focus of the school remain on the education of girl children particularly from the poor background, thereby empowering their future lives and raising the standard of living of their family. Education should be well balanced by a combination of culture, values, curriculum, life skills, health, and spirituality.
Our mission is to create cultured, self-dependent disciplined, and responsible citizens of the country thereby the Children's self-growth also contributes to the Country's growth. Each soul is potentially divine. And our education is to make that divinity manifest to the maximum extent leading to excellent achievements in various fields of development. Thereby this recipe of culture, discipline, academic training, etc leads to the development of not only successful Doctors, Engineers, Teachers, etc, but also responsible citizens and valuable human beings. This in turn contributes to the growth of oneself as well as to the growth of their family, society, country, and the world in all.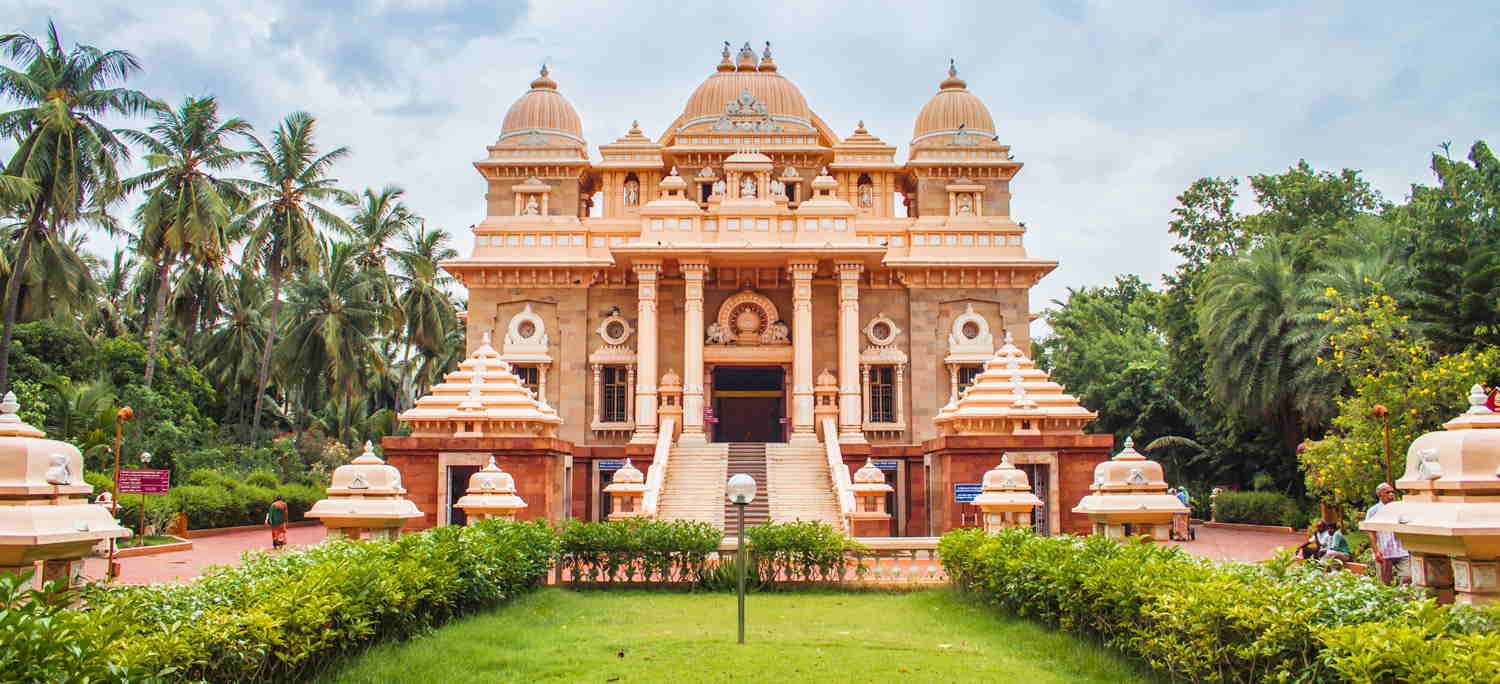 Sri Ramakrishna Math, Chennai :
The School is managed by Sri Ramakrishna Math, Chennai as a part of its service activities. Sri Ramakrishna Math, an esteemed spiritual and charitable organization with its centres across the world and headquarters in Belur, West Bengal, focusses on the key areas of service like Education, Medical Services, Disaster, and Relief Management, etc. Here, in South India, the Sri Ramakrishna Math, Chennai has been one of the pioneers in the service to people with its motto, i.e Atmano Mokshartham Jagat Hitaya Cha (i.e Realization of the Self and Service for the Welfare of the World).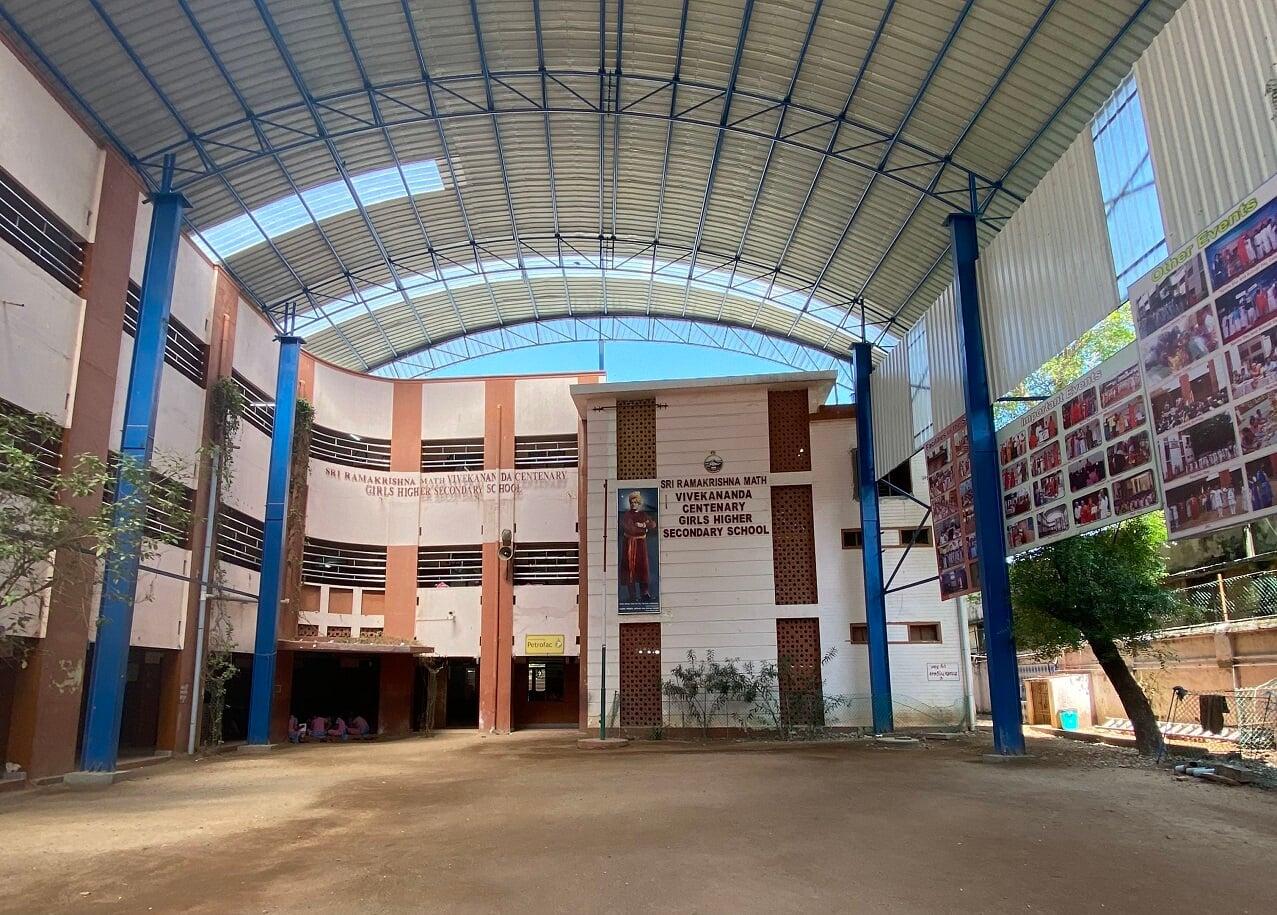 Our School was built by Sri Ramakrishna Math in 1962 to commemorate the 100th year centenary celebrations of Swami Vivekananda's Birthday. In 1906, the direct disciple of Sri Ramakrishna Paramahamsa, Sri Ramakrishnananda Maharaj started the school to educate children from a poor background. It is now Sri Ramakrishna Math National School in the same Mint area which is run for classes 1 to 5. The higher classes of the same unit i.e classes 6 to 12 [ English & Tamil Medium ] are now run here at Sri Ramakrishna Math Vivekananda Centenary Girls' Hr. Sec School.
The High School was inaugurated on 19.7.1962 by Sri Kailasananda Maharaj and has been successfully running with the support of dedicated teachers and service-minded management. Later, on 6.6.2008, the Higher Secondary Unit was also built and was inaugurated by Sri Gautamananda Maharaj, Adhyaksha, Sri Ramakrishna Math, Chennai. The School has grown immensely in all the aspects and houses the latest facilities for the students' education. In 2012, School had its Golden Jubilee Celebrations.
Maa Sarada BPCL Block, to improve the facilities for the children is under construction